The Lyngdorf MP-60 surround sound processor from Lyngdorf Audio is built for the demanding audiophile, who requires the ultimate performance in immersive formats as well as stereo.
Together with the Steinway Lyngdorf version, Model P300, the lyngdorf MP-60 is developed at the group headquarter in Skive, Denmark and it is equipped with all the advanced technologies for which Lyngdorf Audio is known, including the renowned room correction system, RoomPerfect™ and the unsurpassed qualities in digital signal processing.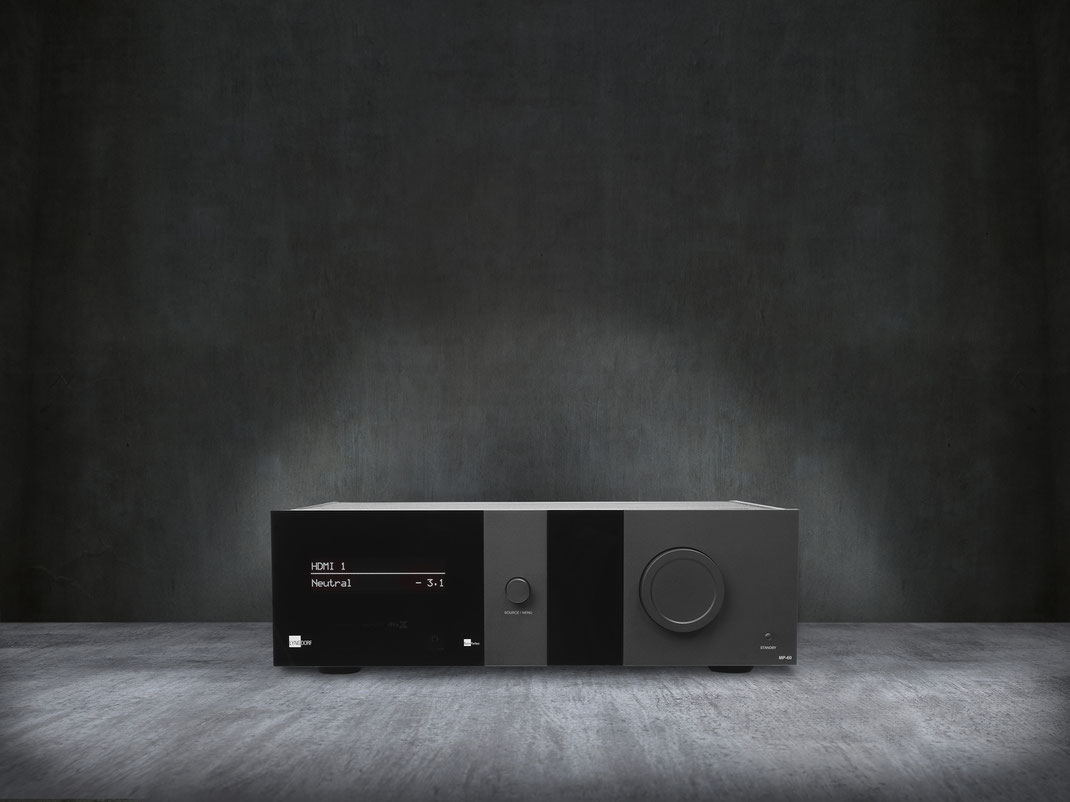 STATE-OF-THE-ART HDMI PROCESSING
The Lyngdorf MP-60 features decoding and balanced outputs for 16 audio channels, with an extraordinary ease in installation and daily use. With 8 HDMI inputs and 3 outputs (one being HDBaseT) this new masterpiece from Lyngdorf Audio now supports the HDMI 2.1 features eARC, Dynamic Lip-Sync and QMS (Quick Media Switching) as well as the latest decoding and post-processing formats.
Now with full 16 channel decoding the lyngdorf MP-60 offers full support of the immersive surround formats DOLBY ATMOS®, DTS:X® PRO and AURO-3D®, and it delivers a surround sound experience that outmatches anything in and above its class. Allowing a video throughput of up to 18 Gbps the MP-60 now supports the full 4K 60Hz video stream including the passing of HDR or Dolby Vision information.
eARC will allow for a full Dolby Atmos audio bitstream being 'returned' to the processor from the television allowing for full audio quality from the TV's built-in media players. The lyngdorf MP-60 of course also supports the pass-through of the new HDR format for streaming video: HLG (Hybrid Log Gamma).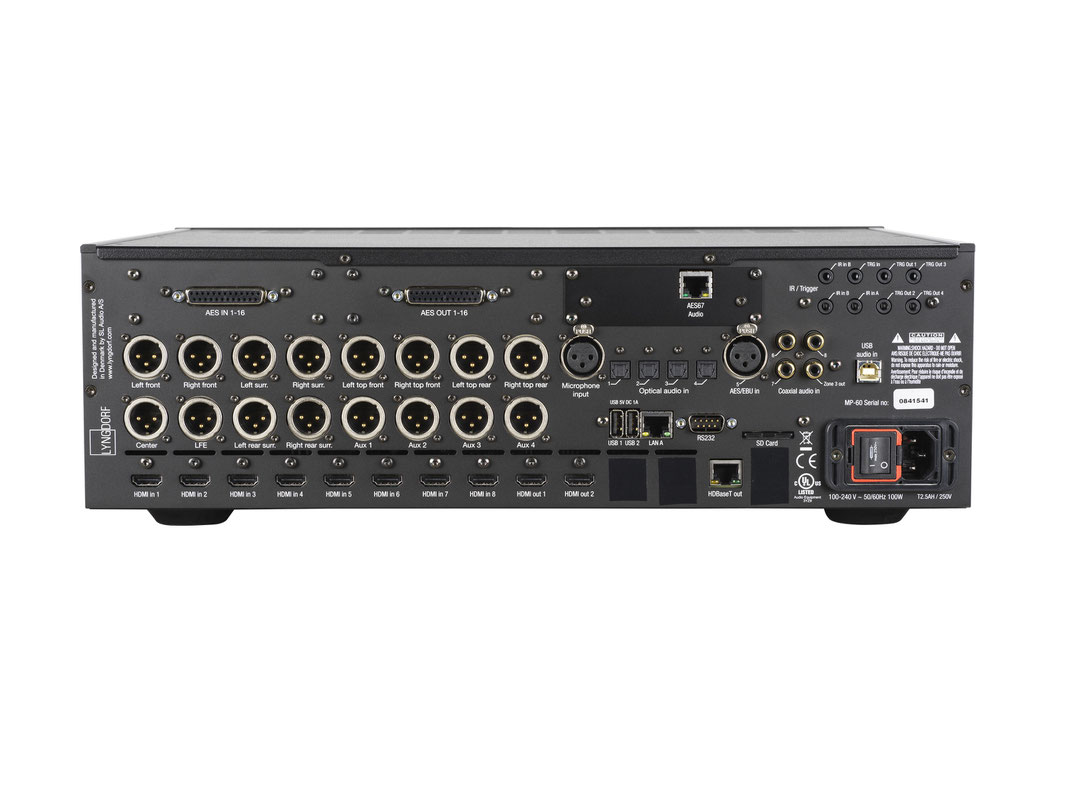 MEDIA PLAYER
The lyngdorf MP-60 features a built-in media player, which connects to Spotify and Roon as well as internet radio. Through a cabled network or USB connector, you can access your library of music and enjoy it in stereo or as up-mixed to a surround sound format.
FLEXIBILITY IN INSTALLATION
With its visual speaker layout, the setup menu will enable everybody to have the optimal processor setup for their speaker system, and with the features like the HDBaseT™ connector, you can easily connect to a projector in the ceiling with uncompressed full HD digital video, audio.
3 optional modules allow for digital connection to DCI (Digital Cinema Initiatives) movie servers, an AES67 compliant audio system or digitally to active loudspeakers or amplifiers with digital input.
Multiple control options will allow you to integrate the lyngdorf MP-60 with control systems, IR sensors, and triggers, whereas the IP-control or the RF remote will offer a direct control of all features.
Interesse geweckt ? Dann stehen wir Ihnen gerne unter Tel: 07334-6080716 zur Verfügung.