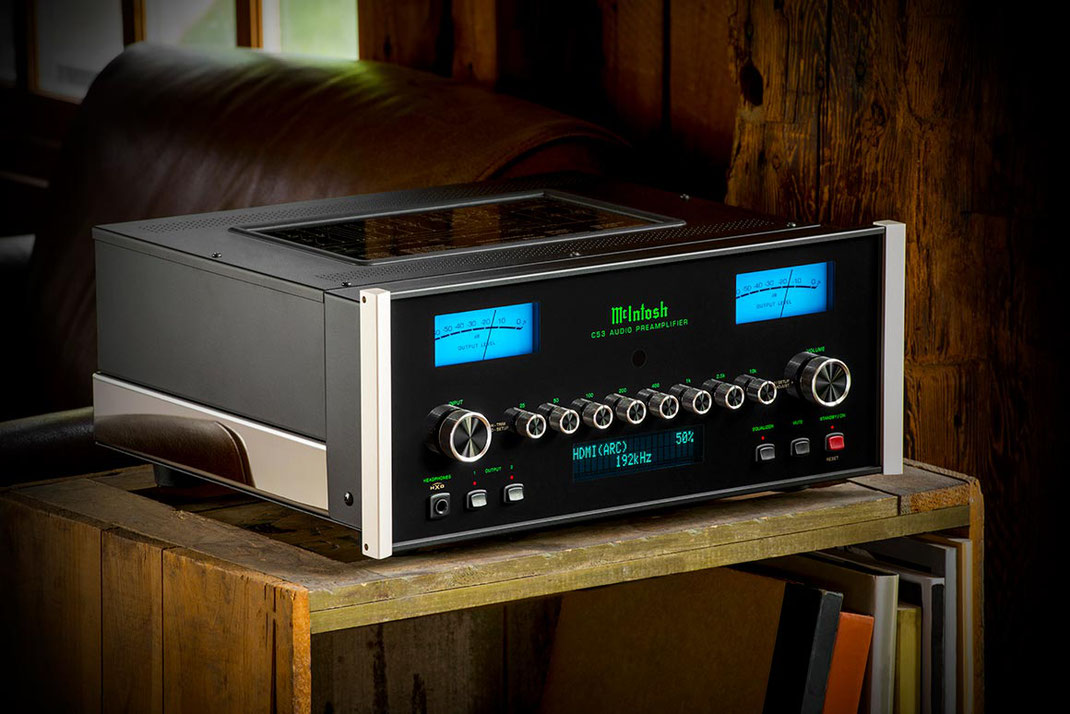 The C53 Preamplifier is ready to serve in your home audio system for many years – even decades – all while delivering unmatched audio quality. Following the digital audio precedent set in our current solid state integrated amplifiers, the C53 stereo preamplifier features an upgradeable digital audio module. But unlike our integrated amplifiers that use our DA1 Digital Audio Module, the C53 is the first to use our new, more advanced DA2 Digital Audio Module.
The DA2 builds upon the DA1 with an expanded set of capabilities. In addition to having all the same connections as the DA1 (2 coaxial, 2 optical, 1 USB and 1 proprietary MCT for use with our MCT series of SACD/CD Transports), a new audio-only HDMI Audio Return Channel (ARC)1 connection is included on the DA2. This allows it to be connected to TVs with a compatible HDMI (ARC) output to bring your TV sound to a new level of audio performance by listening to it through your home stereo system. Popular multi-channel audio formats from Dolby® and DTS® are supported and will be expertly converted to 2-channel audio for proper playback through the C53. When CEC communication is enabled in both the C53 and your TV, the C53 remote can control the TV's power and volume.
Bei Interesse stehen wir Ihnen gerne unter der Rufnummer 07334-6080716 zur Verfügung.